What is General Dentistry?
General Dentistry is the expression that guides basic dental treatments like dental cleaning, cavity fillings, root canal treatment, fluoride treatment, extractions, etc. We provide complete dental care for all ages.
You will be comfortable at Teeth Care Multispeciality Dental Clinic, where your dental health is our top focus. Our complete team is dedicated to delivering high-quality, personalized dental care in a comfy atmosphere. Teeth Care Multispeciality Dental Clinic, headed by Dr. Sanket Chakraverty and Dr. Arimeeta Chakraverty, offers general dental care in Kolkata! Our dentists have more than 16 years of experience in managing general dentistry cases. Prevention and treatment are both aspects of General Dentistry.
Regular dental visits can direct to early diagnosis of oral health problems, giving you a possibility for early diagnosis and improved overall health. We offer a vast array of general family dentistry services in Kolkata which will aid you in having better oral hygiene.
Quality General Dentistry By The Best Dentists In Kolkata
General dentistry services of the dental clinic include the following:
A comprehensive oral health consultation
Cleaning (Scaling) of Teeth using automated scalers
Polishing of teeth to supply a natural gloss
Fillings of decayed (Carious) teeth with tooth-coloured material.
Extraction of teeth that cannot be recovered.
---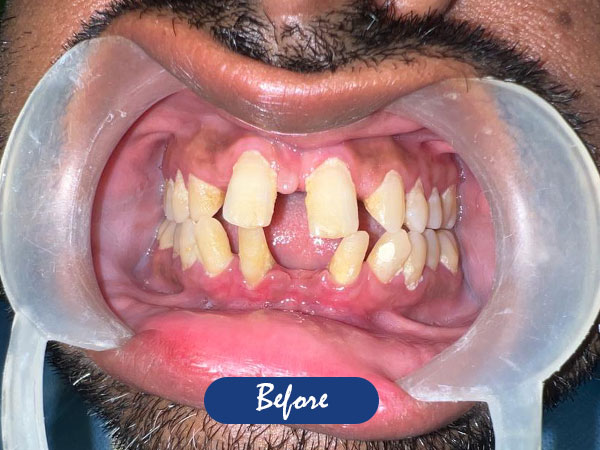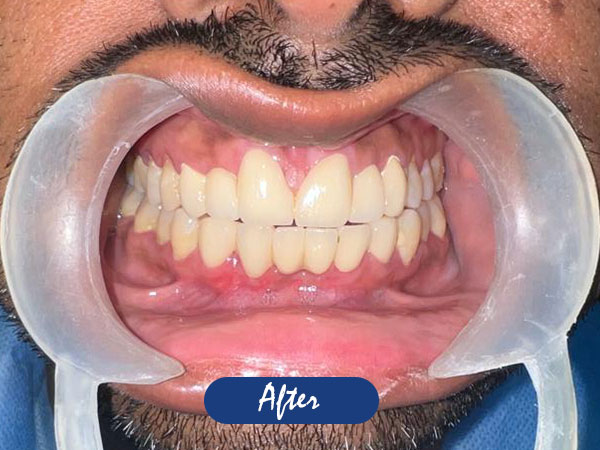 Types of General Dentistry in Kolkata
At Teeth Care Multispeciality Dental Clinic, we check, analyze, and show all our patients what is inside their mouths through our latest and advanced X-Ray. Our dental experts are always dedicated to sustaining and improving our patients' dental health and helping them with beautiful smiles that they would feel proud of.
Some basic procedures that are carried out as part of general dentistry are:
Oral Health Consultation: The oral health consultation is the start of any subsequent dental procedure that is likely to follow at our Dental Clinic in Kolkata. It will take about 10 minutes for the doctor to examine your mouth and record the situation of the individual tooth and the other soft tissues in the oral cavity. This examination will help us reach an appropriate treatment plan that you may need.
Cleaning (Scaling) of Teeth: Cleaning teeth is removing plaque, tartar, and calculus from the teeth that a toothbrush is incompetent to remove. Plaque and tartar are soft bacteria-laden sediments, whereas Calculus is the hardened Plaque and Tartar that surrounds the tooth surface. These bacteria could lead to gum problems, tooth decay, or, worst case, some systemic infection affecting the heart or the digestive system.
Polishing of Teeth: The polishing of teeth is usually carried out after the scaling procedure and is sometimes assumed to be a continuation of the scaling process. It is held out to return the teeth their natural shine and gloss.
Tooth-Coloured Fillings: If the tooth is worn, fractured, or cracked, the impacted portion will be removed and will be loaded with a tooth-coloured composite filling material. Due to their natural impression and strength, white composite fillings are becoming increasingly prevalent with patients, as they resemble the original colour of natural teeth.
Extractions: Tooth extraction may be advised by your doctor for several reasons. Some teeth are extracted for getting decayed, while many have advanced periodontal disease or have chipped in a way that will not be readily repaired. There are some cases where a tooth is extracted for being poorly positioned in the mouth (e.g., impacted teeth). Extractions are also chosen in preparation for orthodontic treatment.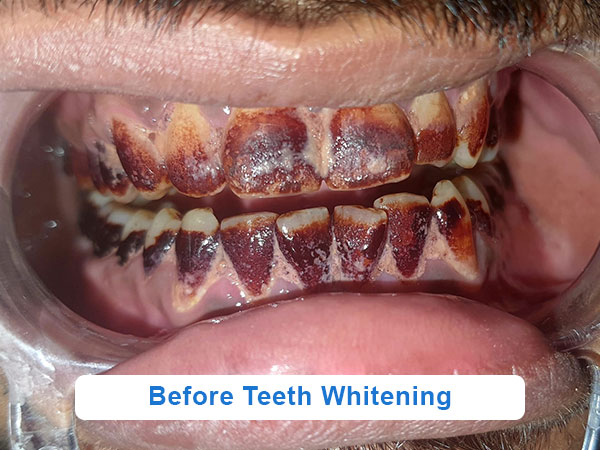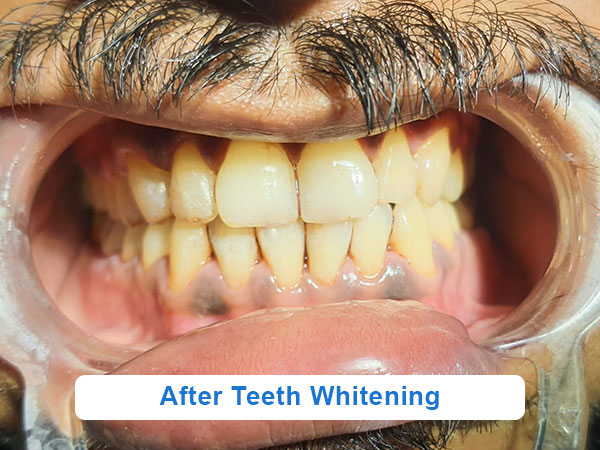 ---
General Dentistry FAQ
How frequently should one get scaling/cleaning done?
Ideally, one should get their scaling or cleaning of teeth done every 6 months. Depending on the oral hygiene condition, the dentist might advise a more frequent or less frequent visit to the patient for the process.
What does the aftercare of tooth-coloured fillings involve?
Unlike silver fillings, which demand a person to avoid chewing from that tooth for about 24 hours, composite fillings have no such limitations. After leaving the dental clinic, the patient can immediately have the food of their choice. Aftercare of a tooth-coloured filling material only requires the patient to clean the area with regular brushing techniques.
How much time does it take to extract a tooth?
On average, it takes a total of 10 to 15 minutes of patient time to extract a tooth at our Dental Clinic in Kolkata. But it may vary for the patient with some complications. The process generally requires very less time to completion, and one must get it done to remove the problem-causing tooth.